This spicy carb-a-licious chickpea couscous salad is simple to make, yet full of zingey-spicy flavour. And as an added bonus, you probably have all the ingredients in the house already, as no vegan household is complete with out a wealth of chickpeas in the cupboard and a bottle of hot sauce!

Sriracha BBQ Chickpea Couscous
By Alexander Willow-Harvey (www.invegetableswetrust.com)
Serves 2 | Prep 20 mins | Cook 25 mins |
GF SF DF EF V MF
Ingredients:
1 tin chickpeas, drained and rinsed
1 cup cous cous
2 cups hot vegetable stock
Sauce ingredients:
1/3 cup tomato ketchup
2 tbsp molasses
1 tbsp red wine vinegar
2 tbsp Sriracha hot sauce
1 tbsp tamari
2 chopped shallots
1 minced clove garlic
1 tbsp smoked paprika
To serve:
A few handfuls of wild rocket
Red pepper flakes for garnish
Method:
Preheat the oven to 200c/400f. Mix together the ketchup, molases, vinegar, sriracha, tamari, shallots, garlic and paprika in a mixing bowl and toss in the chickpeas.
Stir to coat in the sauce and pour the chickpea/sauce mix into a ceramic baking dish, cook in the oven for about 20-25 minutes, turning the chickpeas with a spoon half way through cooking.
Whilst the chickpeas are cooking, cook the cous cous in the stock for the time dictated by the packet and set aside.
Once the chickpeas are cooked, chuck the cous cous into the baking dish and toss together with the chickpeas and the wild rocket. Serve. Or cool before adding the wild rocket, toss through the rocket then pack up for a picnic.
For all your vegan pantry needs go to TheVeganKind Supermarket or for cookware check out Debenhams.
This article contains affiliate links.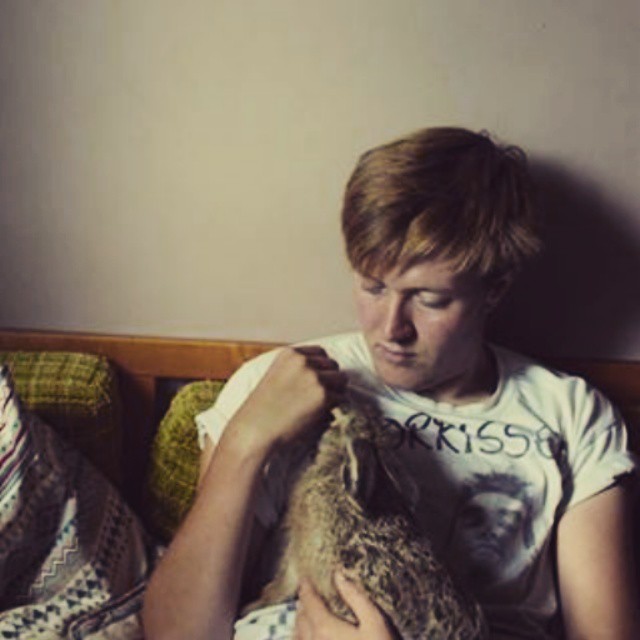 About the author: Alexander lives by the sea in England, and is the son of both a baker and a chef. Growing up, many of his happy memories were food related, but he never really explored cooking by himself until he became vegan. He wants to show people  how to eat tasty, healthy and nutritious food, and how to make vegetables incredibly tasty! For more inspiring vegan recipes, please visit Alexander's website, www.invegetableswetrust.com.