Creamy, gooey and sugary heaven with a contrasting crisp biscuity crust. This vegan no-bake vegan pie couldn't be easier to make, it's just a bit of blending and whisking, and then you'll be in dessert heaven! 
Vegan caramel biscoff pie 
By Alexander Willow-Harvey

Ingredients
Approx 20 caramelised sugar biscuits (makes 1 1/2 cups of cookie crumbs)
4 Tbsp unrefined golden caster sugar
5 Tbsp melted vegetable shortening or vegan margarine
1 1/2 cups (325g) lotus caramelised biscuit spread (I've used crunchy, but can use smooth)
1 package of silken tofu
1/2 cup (150g) coconut cream
1 cup (125g) golden icing sugar or regular icing sugar
1 tsp vanilla bean paste (or good vanilla extract)
Method
Grease a pie dish with shortening and set aside.
Break up the biscuits and chuck in a food processor, pulse until the biscuits are like bread crumbs.
Chuck the crumbs into a mixing bowl and stir in the sugar and melted vegetable shortening. Press into the prepared pie dish. Chuck in the fridge to set.
Blend the tofu in the food processor until smooth and add to a mixing bowl. Whisk with the rest of the ingredients in using a bit of vegan muscles.
Pour the mixture into the cookie crust and chuck into the fridge once again to chill and set for a few hours. You can freeze it if your short on time, it's still yummy frozen. Serve and enjoy!
---
About the author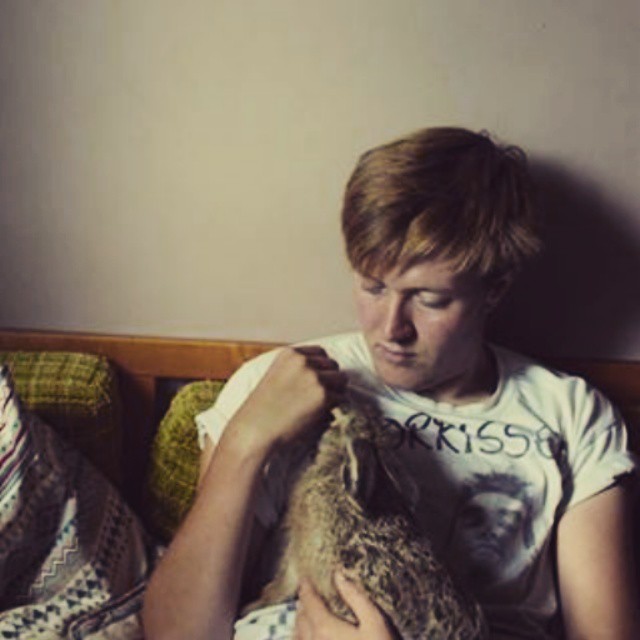 Alexander lives by the sea in England, and is the son of both a baker and a chef. Growing up, many of his happy memories were food related, but he never really explored cooking by himself until he became vegan. He wants to show people  how to eat tasty, healthy and nutritious food, and how to make vegetables incredibly tasty!