The crisp sugar pieces combined with the soft, sweet apple makes for a seriously scrummy oil-free vegan Dutch apple cake! 
Oil-free vegan Dutch apple cake
By Alexander Willow-Harvey 
Ingredients
190g (3/4 cup) chunky apple sauce
2 Tbsp ground flaxseed
3 Tbsp almond milk
80g (1/4 cup) agave syrup (or other vegan syrup)
170g (3/4 cup) golden unrefined caster sugar
210g (1 3/4 cup) plain white flour
1 1/2 tsp baking powder
2 tsp cinamon
Pinch o' nutmeg
1 granny smith apple, peeled and thinly sliced
Demerara sugar for sprinkling on top
Method
Preheat the oven to 180c/360f and grease and line a 8″ square deep brownie tin/ cake tin.
Mix the applesauce, flax seed, almond milk, agave and sugar together in a mixing bowl.
Sift in the plain flour, baking powder, cinnamon and nutmeg.
Scoop into the prepared cake tin. Spread out the think batter so its nice and level, now puss half of the apple slices into the cake and then layer the other half on top. Sprinkle with demerara sugar and bake for 45 minutes. Allow to cool before slicing and serving- or serve still slightly warm with vegan ice cream.
---
About the author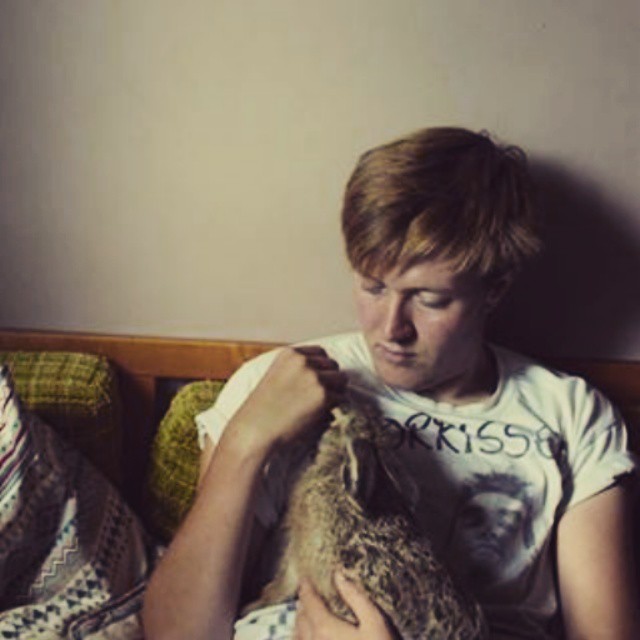 Alexander lives by the sea in England, and is the son of both a baker and a chef. Growing up, many of his happy memories were food related, but he never really explored cooking by himself until he became vegan. He wants to show people  how to eat tasty, healthy and nutritious food, and how to make vegetables incredibly tasty!