You'll never go back to Heinz again with this tasty homemade baked bean recipe! 
Homemade Baked Beans
By Alexander Willow-Harvey
Ingredients
1 medium onion, diced
1 1/2 cup (354ml) of vegetable stock
1 tbsp molasses
1 tbsp agave syrup
1 tbsp cider vinegar
1 tsp tamari
1 tsp liquid smoke (optional)
1/2 tsp garlic powder
2 cups (450g) passata
2 tins of haricot beans, drained and rinsed
Slow roasted cherry tomatoes (optional)
salt and pepper to taste
Method

Fry the onion in pre-heated saucepan with a little oil until the onion is softened.
Mix in the agave, vinegar, molasses and tamari (and liquid smoke if using),  then whisk in the garlic powder with a fork and add the mix to the pan.
Add in the passata stirring it as you add, and ensure the mix is not boiling, just simmering slightly, then add your beans.
Cook gently for about 4 minutes, or until beans are cooked.
Serve with slow roasted tomatoes/ grilled tomatoes stirred through for an extra tomato hit!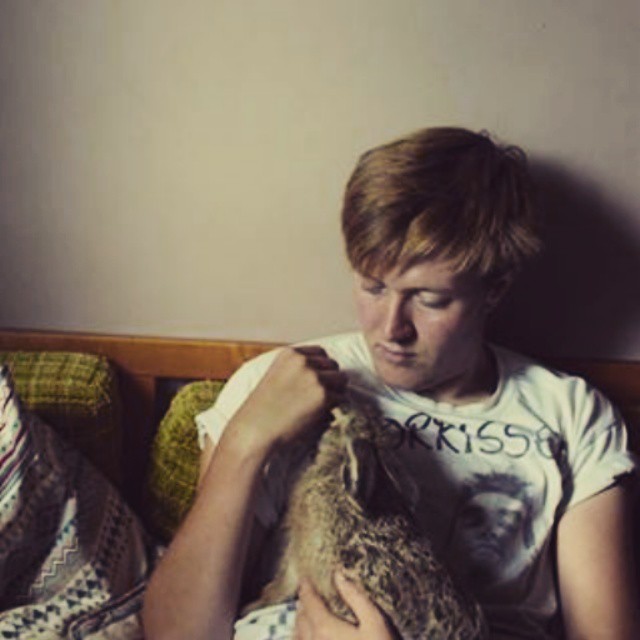 About the author: Alexander lives by the sea in England, and is the son of both a baker and a chef. Growing up, many of his happy memories were food related, but he never really explored cooking by himself until he became vegan. He wants to show people  how to eat tasty, healthy and nutritious food, and how to make vegetables incredibly tasty!