A flavour packed, creamy butternut squash curry. This is one of the most comforting and easy to make curry dishes you will find!
Butternut squash & almond butter curry
Serves: 
4 | 
Prep time: 
Cook time: 
Ingredients
500g butternut squash, skinned, seeds removed and cubed
1 large white onion, finely chopped
2 tsp coconut oil
400g chopped tomatoes
400g water (2 measuring cups) + 2 Tbsp water
3 Tbsp almond butter
½ tsp ginger, ground
1.5 tsp cumin, ground
2 tsp garam masala, ground
1 tsp turmeric, ground
1 tsp sea salt
Coriander to garnish
Method
In to a deep pan add coconut oil over high heat and allow to melt
Add in chopped onion and butternut squash and cook off for about 4-5 minutes until the onion has browned at the edges and gone translucent
Add in the spices (ginger, cumin, garam masala and turmeric) and cover the mixture in the spice
Continue to cook for 2-3 minutes – regularly moving the mixture with a wooden spoon
Now add in the almond nut butter and sea salt with 2 tbsp water, cover mixture
Immediately add in the chopped tomatoes followed by 400g / 2 measuring cups water
Mix together and bring to boil before turning to simmer with lid off and leaving for 40 minutes until the sauce has thickened and the butternut squash is soft
Serve straight away or allow to cool and keep in the fridge in a sealed container for up to 3 days. (Can also be put in the freezer)
For all your vegan pantry needs go to TheVeganKind Supermarket or for cookware check out Debenhams.
This article contains affiliate links.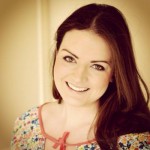 About the author: Emma is the writer of Paleo With Mrs P, a website dedicated to creating simple, healthy, nutritious recipes which are free from dairy, gluten, grains and refined sugar. Diagnosed with diabetes just before her eighteenth birthday, Emma later fell in love with the Paleo diet and how it calmed her symptoms, as well as making her feel happy and healthy. You can find her on Facebook, and Twitter.