Hearty, wholesome and delicious, this vegan version of the classic dish pasta bolognese is sure to hit the spot!
Baked Vegan Pasta Bolognese
By Ambra Torelli (www.littlebitesofbeauty.com)      
Serves 4-6 | Prep 35-40 mins | Cook 40 mins | Calories 453 (per serving)
For the Pasta:
400g (14oz) shirataki noodles
For the ragu:
425g (15oz) tomato sauce
425g (15oz) cooked lentils
½ tbsp olive oil
½ an onion, peeled
2 garlic cloves, peeled
10 sun-dried tomatoes, finely chopped
1 rosemary sprig, finely chopped
Freshly ground black pepper
Himalayan salt
1 tbsp dried Italian herbs
For the béchamel:
2 tbsp grapeseed oil
2 tbsp cornflour
250ml (9fl oz)
soya milk
a pinch of Himalayan salt
a pinch of nutmeg
To decorate:
5 cherry tomatoes, thinly sliced
1 tsp oregano
Grated vegan cheese
Method
For the ragu, grease a medium-sized pan with olive oil and put it on the hob over a low heat. Thinly slice the garlic, chop the onion and the rosemary and toss them in the pan. Let them fry for about 3-4 minutes.
Add the lentils and mix well. Add the tomato sauce, salt, pepper, Italian herbs and the sun-dried tomatoes. Set aside for
30 minutes
For the dairy-free béchamel sauce, heat the soya milk until very hot. Pour the grapeseed oil into a small pan and, on very low heat, add the flour and mix until creamy.  Add the hot milk, a little by little, constantly mixing to prevent lumps.
As the sauce starts to thicken, add in more milk. Boil for 2 minutes, then fold in the nutmeg and Himalayan salt. Cover and remove from the hob.
Cook the noodles in salted water for about 10 minutes. Preheat the oven to 180℃/Gas Mark 4. Greasing a casserole dish with oil.
Strain the pasta, toss it in the pan with the ragu sauce and mix. Transfer to the dish and cover with the béchamel sauce. Top with cherry tomatoes, sprinkle with oregano, then bake for 10-15 minutes.
For all your vegan pantry needs go to TheVeganKind Supermarket or for cookware check out Debenhams.
This article contains affiliate links.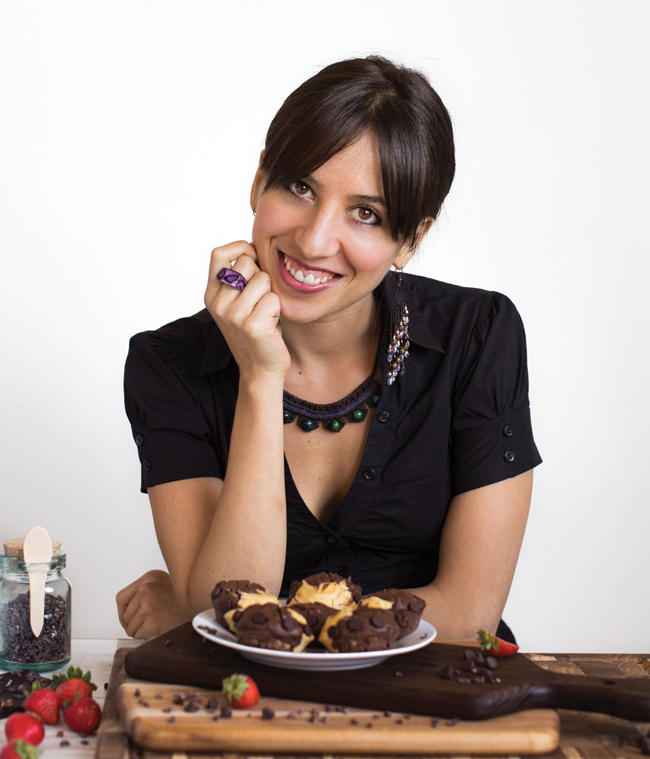 About the author: Born and raised in Italy,  Ambra Torelli grew up as a devoted lover of all things Italian.  After an MA and a Phd in Italian Literature, she graduated from the Carpigiani Gelato University in Bologna, learning the secrets to making the world's best gelato. You can find more of her delicious recipes on her blog, or you can get in touch with her on Facebook, Twitter or Instagram.