Last year Tideford Organics decided to make their entire range of homemade-style soups vegan. But what effect has this change had on the environment? 
Since 1996, Tideford Organics has been making homemade-style soups and sauces at its Devon base. However, after having cooked organic gluten-free food for over 20 years, in September 2016 they decided to take their love of veggies to the next level and made a big (some said risky!) change by becoming the UK's first organic vegan + gluten-free brand. To celebrate, they wanted to see just how much of a difference a year makes.
They've calculated the environmental impact of their new vegan range*, and are delighted to say that…
With your help, Tideford has saved 63,000 kg of C02 this year
That's the same amount of carbon stored by 74 acres of forest in 1 year
It's the equivalent of switching over 2,000 lightbulbs from incandescent to LED
And would be the same amount of C02 produced by a car driving over 154,000 miles
They know there's still a long way to go, but they would like to thank everyone who has joined them over the last year.
* Please note all calculations are approximate, based on the number of delicious soups Tideford's have sold in the past year. They have also aimed to take into account the running of their factory and distribution of their products.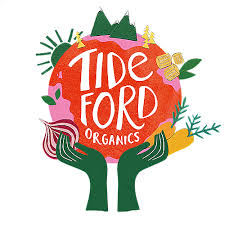 For more details visit www.tidefordorganics.com